Archive for December, 2010
Posted by cleo | December 30, 2010
Portraits from Exile
Celebrating our 50th lesson, this one looks at a series of portraits taken of people along the Thai-Burma border. The article includes the stories of the people in the portraits. These images and their stories have been published around the world in several different publications. There are comprehension and vocabulary activities as well as group work and creative writing.
Portraits from Exile Student's worksheet – (50) December 2010 (0.7mb)
Teacher's notes (0.1mb)
Posted by cleo | December 15, 2010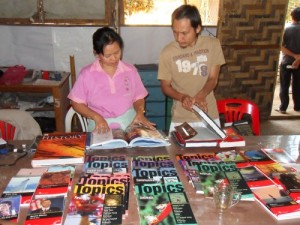 Thanks very much to Lily Cole and Macmillan Publishers – www.macmillanenglish.com, who donated sets of children's and adult's ELT reading material to schools in Karenni Refugee Camp and around Mae Sot.