About Burma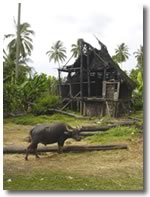 Burma, ruled by a secretive military regime since the early 1960s, is currently undergoing a period of transition and change. In the past, Burma has made international news headlines when sectors of its beleaguered population – students in 1988, monks in 2007 – attempted to express their discontent with the situation. The military's reaction was to brutally suppress such expression, with substantial loss of life. However, since 2010, Burma has been in the press due to a series of reforms such as releasing Aung San Suu Kyi from house arrest, releasing over 200 political prisoners and the easing of censorship. These reforms have lead to events such as United States Secretary of State Hillary Clinton's visit and ASEAN's approval of Burma as the ASEAN chair in 2014.
The regime, though, is still known for its disdain for international human rights norms, economic ineptitude, a flawed constitution, unbridled corruption, negligible health and education spending and numerous political prisoners. Many of Burma's ethnic minorities – most famously the Karen, Shan, and Kachin – have been engaged in a long-running civil war on Burma's mountainous borderlands. While several tenuous ceasefires have been signed recently, the Kachin situation has deteriorated back into fighting. These adverse living conditions have resulted in millions of Burmese leaving Burma as political asylum seekers, refugees and economic migrants.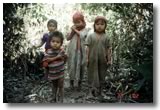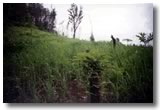 Upwards of four million Burmese are living in neighbouring countries: Thailand, India, China, Malaysia and Bangladesh. In Thailand these communities have variously established a government in exile, a number of ethnic-based de facto government departments, refugee camps, a thriving NGO and CBO scene, international lobbying mechanisms, networks of schools, clinics and welfare services and a range of cross-border humanitarian support programmes. The Thai government tacitly tolerates most of these most of the time.