« Six newly published books available online! | Main | Newly Published Books »
By cleo | April 24, 2019
Click on the image below for the updated material catalog.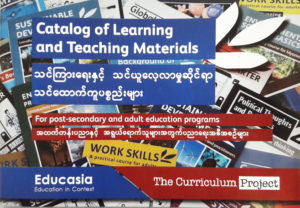 Books can be downloaded from the website for free. If you wish to purchase the printed copy of any book from the catalog, please download and fill in your request in the books order form and send your order to info@curriculumproject.org.
Click this link for the book price.
Topics: News | 1 Comment »
One Response to "Teaching and Learning Material Catalog"
Susan Kern Says:
May 2nd, 2019 at 9:49 am

d like to have teaching resources for The Great Gatsby
Comments